Vacationing and Cat Parenting: What You Should Know When Traveling with or Leaving Your Cat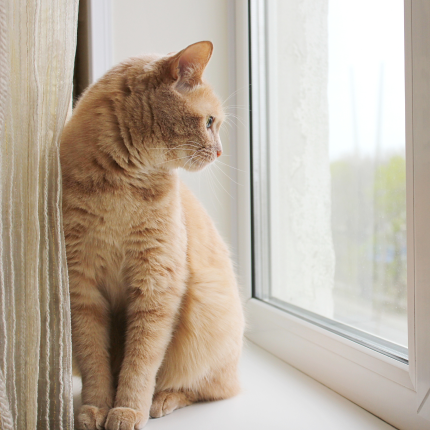 Everyone needs a break—yes, even busy fur parents! Some pet owners can't bear to go on an adventure without their feline friend, while others have no other choice but to leave their kitty at home as they go on a trip.
With the tips we offer for both scenarios, you're sure to worry less about your pet and enjoy your long-awaited vacation more!

---
---
Traveling with Your Cat
If you plan on bringing your cat with you on your trip, here are the tips you need to keep in mind.
Prepare a pet travel kit. Ensure you have everything in the bag—your pet's food, water, beddings, litter box, medication, and toys.
Ensure that your pet is microchipped. Get your cat an updated microchip or identification tag with your address and contact number.
Feed your cat at least 3 hours before the trip. Never feed pets in a moving vehicle as they might get dizzy or have an upset stomach and make a mess in your car.
Keep your kitty in the backseat. Your cat is safest in the backseat as he can be seriously injured when in the front seat if an airbag deploys.
For a more in-depth guide to traveling with your cat, check out this article, and if it's a cross-country road trip, this article could come in handy.

---
---
Leaving Your Cat at Home
Meanwhile, if you will go on a vacation without your furry friend, here's what you need to know.
Never leave your pet alone for too long. Cats get lonely, and they can be in real danger if you leave them on their own for too long. If you're planning on being away for more than three days, it's a good idea to get a pet sitter.
Prepare enough food and water. Make sure your pet has 24/7 access to clean food and water while you're gone. An automatic feeder can help with that.
Make your home cat-friendly. Your cat should not be able to access dangerous things at home while you're gone.
Play music or turn on a channel your cat may find interesting. Videos like Cat TV can give your cat something to be interested in from time to time while the house is empty.
Many fur parents are hesitant to go on vacation because leaving their pets behind is upsetting, and bringing them along can be overwhelming too. But it doesn't have to be that way as long as you stick to our tips on being a responsible cat parent on vacation.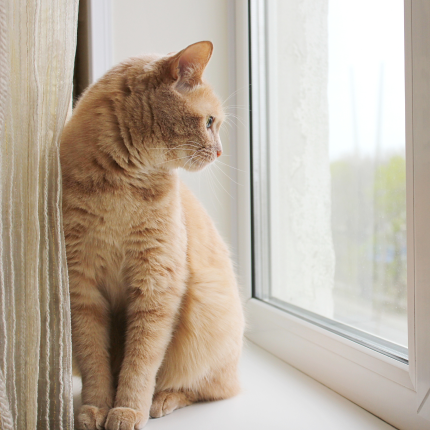 Featured Articles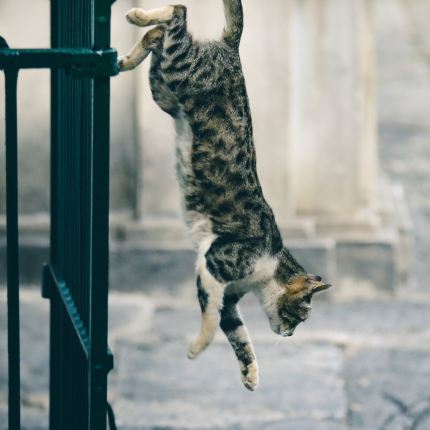 Why Cats Always Land On Their Feet
Have you ever wondered why cats are so nimble and can always land on their feet? Repeatedly, we have seen cats fall from great heights but always manage to save themselves just in time. Cats are incredibly agile creatures, but even still, it is always surprising to see them land…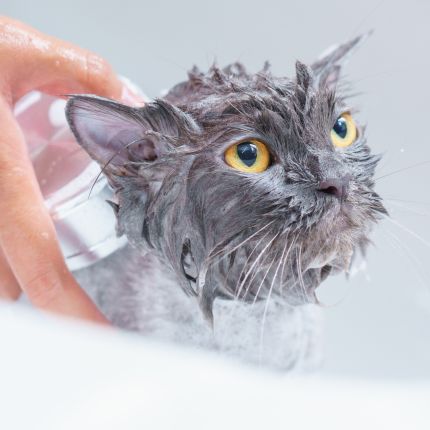 Why Do Cats Hate Water?
Cats have a complicated relationship with water. Some cats enjoy swimming, while others avoid it like the plague because they are afraid of getting wet or drowning if Lake Michigan is ever flooded! However, you feel about your feline friend's aquatic tendencies. Whether fascinated by bath time activities like dipping…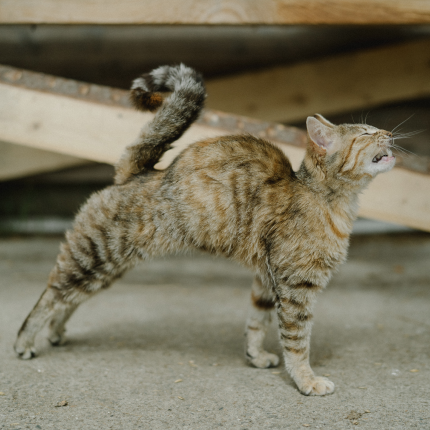 The Unique Anatomy of Cats
Cats are one of the most fascinating animals that we have the pleasure of calling a pet, companion, or even best friend. On top of being utterly adorable and cuddly, they are also scientific marvels! Their anatomy, characteristics, and physical attributes are what make them some of the most unique…