Why you need a cat backpack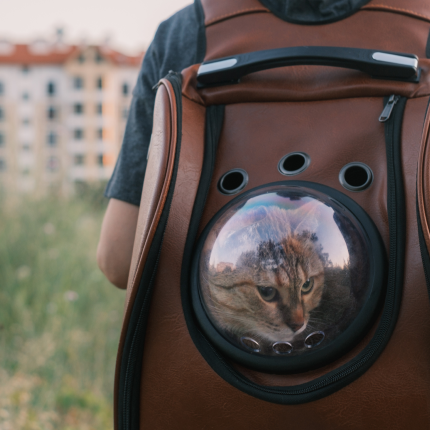 Many cats make a beeline for their favorite hiding place as soon as they see the cat carrier come out. Cats in their carriers are prone to sliding around because of the constant shuffle and movement, making it frightening for your poor kitty. The result is that cat backpacks are becoming increasingly popular and constantly trending on social media. There are a few things you should know and prepare for if you want to jump on this trend with your cat.

---
---
Give them a chance to hide
Don't buy your cat a backpack that is completely transparent. You should be able to allow your cat to hide in the backpack if they wish. We recommend backpacks with lined mesh areas so your cat can be seen if they want to be seen.
Get the right size
When your cat is in its backpack, it's very important that there are plenty of holes for fresh air to circulate. Furthermore, cat parents and guardians should also ensure their cats can fit comfortably in the backpack so that they can move about freely. When closed, your cat should be able to turn around and stand up comfortably in the backpack.
How to get your cat comfortable with the cat backpack
It will take your cat some time to get used to the idea of their new backpack, just like with anything else you introduce to them. Here are some tips to help ease the transition.
Don't force your cat to try anything new, especially a cat backpack or carrier. Instead, let your cat walk up to the backpack and sniff it on its own. Another tip is to wear the backpack a few times without your cat so your cat will smell your scent and feel more comfortable. You can also spray the backpack both inside and outside with Feliway spray.
You can hide some treats inside the backpack or in compartments inside or outside. You can close the backpack for a few minutes at a time if your cat does not seem to mind being inside it with their treats. If your cat wants to come out, let them.
If your cat is comfortable inside the backpack, put it on and take a walk around the house or backyard so they become accustomed to the change in movement. Reward your cat with their favorite treat after the short walk. She should be ready to take a ride in the car or bike ride with you in their new cat backpack after a few successful short trips.

---
---
Don't skimp on your comfort too
Picking the right cat backpack is important for your cat's comfort, but it's just as important for you! When choosing the right cat backpack, look for adjustable straps that are padded for your comfort. If you have or have had a neck, shoulder, or back injury, talk to your doctor before buying a cat backpack.
Cat backpacks can actually relieve your cat's anxiety when going to the vet, where there are many unfamiliar smells and sounds. So consider a cat backpack next time you're deciding on a great way to cart your kitty around town.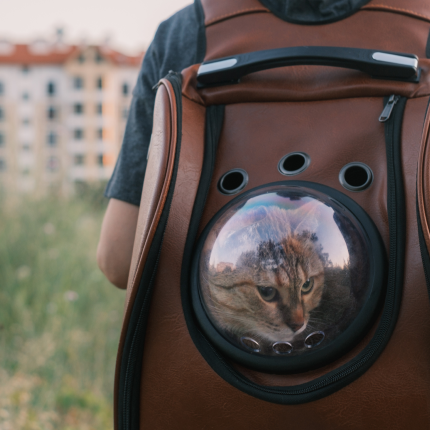 Featured Articles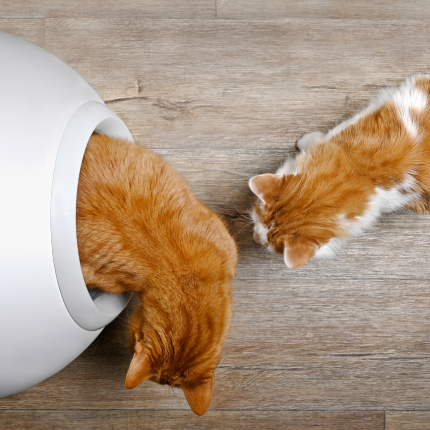 Litter Box Woes: What To Do if Your Cat Poops or Pees Everywhere but the Litter Box
It can feel very frustrating when your cat will just refuse to use the litter box! What is happening here? Are you doing something wrong, or is your cat just stubborn? We'll help you find a fix to it in no time so just read on! Why is your cat…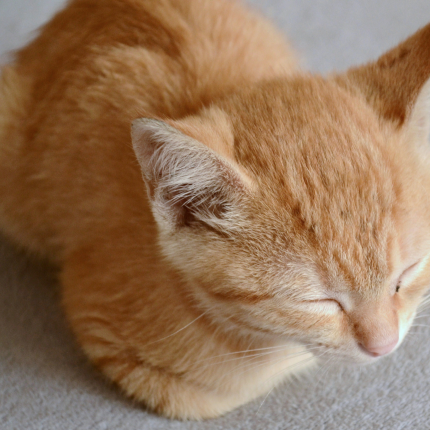 Why Does My Cat Loaf?
There is something curious about a cat's behavior when it lounges around. Why does a cat loaf? Scientists have been studying this question for years, and while they have not come to a definitive answer, they have uncovered some interesting facts about cat loafing. For one, cats tend to loaf…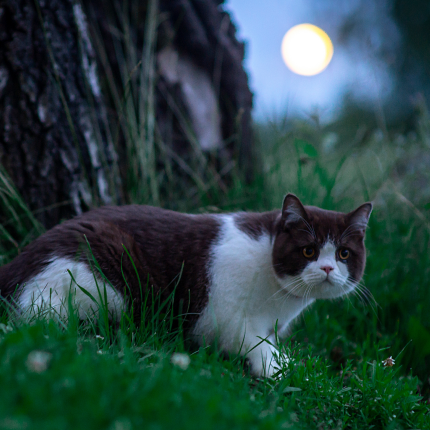 What is the Effect of the Full Moon on My Cat?
Ever wonder if the full moon has anything to do with strange behavior in cats? Have you ever noticed a pattern? So, does the moon affect cats? It certainly seems to be the case in our experience! During the full moon, we've noticed cats who exhibit uncharacteristic, quirky, and rebellious…