What Should I Do If My Cat Brings Me Dead Animals?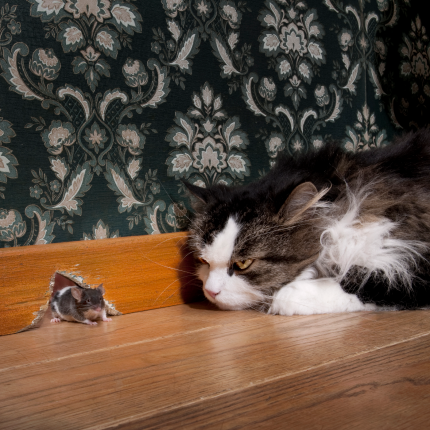 Remember the first day your cute little harmless-looking feline brought home a dead squirrel? Or was it a dead bird or mouse? All pet owners can surely relate to the horror of realizing their adorable and cuddly pet is not as innocent as they think.
Randomly finding dead animals in your home can be disturbing but don't condemn your cat just yet. There is actually a reason behind why he brings you dead animals, and it might just melt your heart.

---
---
What Does It Mean When Your Cat Brings Dead Animals?
When cats bring you dead animals, it is a manifestation of their prey-catching behavior and has nothing to do with being hungry. So don't think that your cat is unsatisfied with the food you give because the reason they hunt vermin and birds is primarily instinctive. Cats enjoy the hunt and chase, so they simply cannot resist the urge to hunt for prey.
But why do they bring it to you? Felines are pack animals. Most cats, especially females, want to share their bounty with their family as a way of nurturing them and teaching them how to survive in the way they know best. Simply put, your pet cat considers you his family, so he brings you his catch to share it with you and ensure your survival.

---
---
How to Deal With It
Because cats have a natural prey drive, it is senseless to try and suppress their urge to hunt. Instead, you can redirect this behavior into an activity that will still satisfy his instincts without giving you a heart attack.
Get your pet a mentally stimulating toy to satisfy his prey drives such as feather wands, laser pointers, remote-controlled mice, and the like. And don't forget to give your pet more playtime so he can release all the energy he is craving to burn.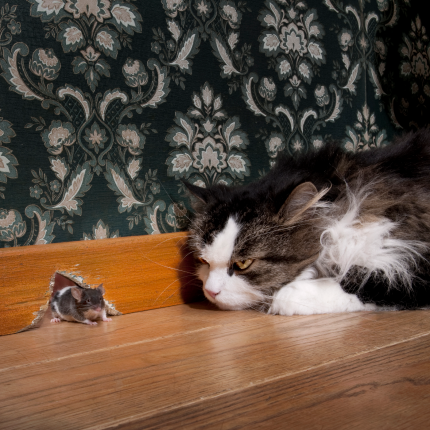 Featured Articles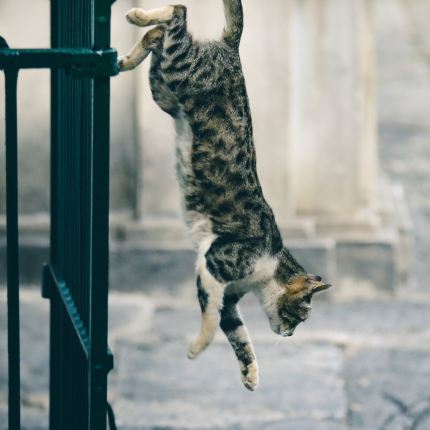 Why Cats Always Land On Their Feet
Have you ever wondered why cats are so nimble and can always land on their feet? Repeatedly, we have seen cats fall from great heights but always manage to save themselves just in time. Cats are incredibly agile creatures, but even still, it is always surprising to see them land…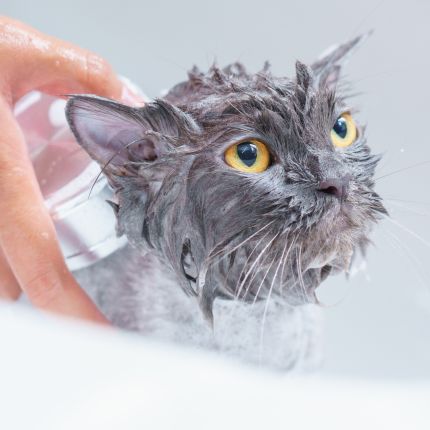 Why Do Cats Hate Water?
Cats have a complicated relationship with water. Some cats enjoy swimming, while others avoid it like the plague because they are afraid of getting wet or drowning if Lake Michigan is ever flooded! However, you feel about your feline friend's aquatic tendencies. Whether fascinated by bath time activities like dipping…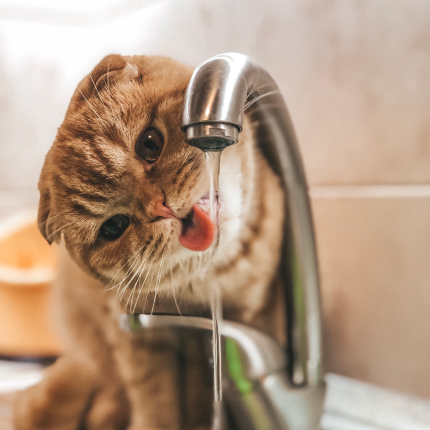 Is Running Water Better for Cats?
Like humans, animals have their own preferences when it comes to food, water, and daily lifestyle. This is rooted in natural animal instincts that they may have carried with them as they evolved as a species. Our feline friends are no exception to this. You may have noticed that your…