Top 5 Cat-Friendly Birthday Treats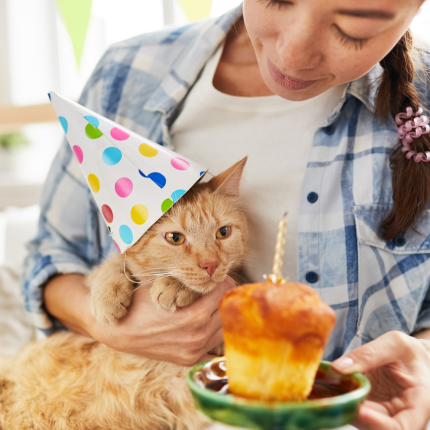 Pet parents can be pretty generous when it comes to their babies. Aside from showering her with toys, many cat owners also spend on special treats when their cats celebrate their birthdays. If you are looking for birthday goodies for your little feline baby, here are some cat-friendly treats you may want to consider

---
---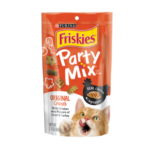 1. Purina Friskies Party Mix Cat Treats
A perfect party treat for cats, this Friskies bag contains mixed crunchies that have different but appealing flavors, such as turkey and chicken.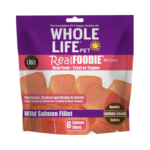 2. Whole Life Pet Pure Salmon Fillet
How can cats resist this delicious human-grade salmon? Freeze-dried to perfection, this cat birthday treat is protein-rich, grain-free, and loaded with omega fatty acids that help make their skin and coat healthy.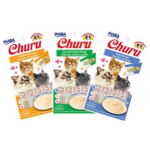 3. Inaba Churu Lickable Cat Treats
If your cat loves to lick, these creamy treats are purr-fect! With flavors that come in tuna, chicken, or scallop, these goodies can be consumed directly from the tube or squeezed on top of your cat's favorite food.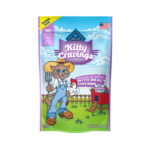 4. Blue Buffalo Kitty Cravings with Chicken
Because cats love chicken, these tasty treats will be a hit! It features delicious chicken as the main ingredient with a crunchy and palatable texture that will delight your feline baby.
---
---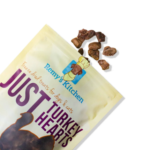 5. Remy's Kitchen Just Turkey Hearts Freeze-Dried Treats
Ideal for cat training or snacking, these yummy treats come in freeze-dried turkey hearts that are easy to bite and full of nutrients and natural flavor.
Remember, for our sweet and cuddly little cats, it's always the thought — and the taste — that counts.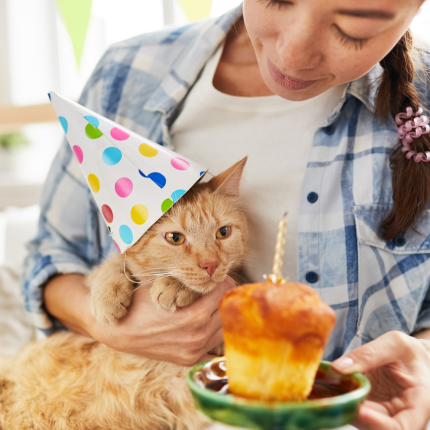 Featured Articles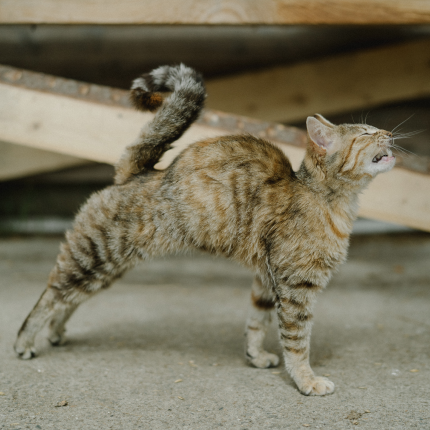 The Unique Anatomy of Cats
Cats are one of the most fascinating animals that we have the pleasure of calling a pet, companion, or even best friend. On top of being utterly adorable and cuddly, they are also scientific marvels! Their anatomy, characteristics, and physical attributes are what make them some of the most unique…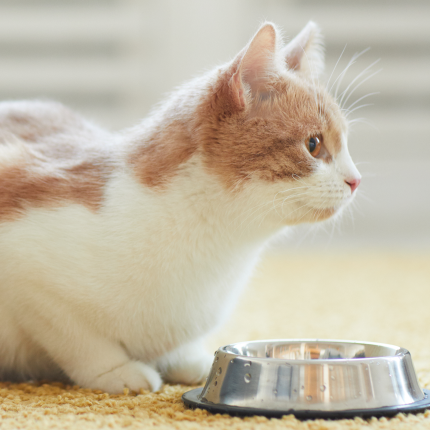 Dry Food Versus Wet Food, What's Better?
Should I use wet cat food? When you walk into the supermarket or pet store, you are bombarded with different types of cat food: wet, dry, complete, and specific for a breed or age. There is so much choice. But is it better to give your cat wet or dry…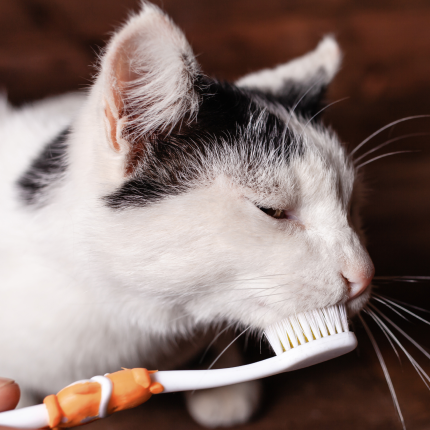 How to Brush Your Cat's Teeth
Cats need to keep their teeth in good condition. They use it to catch, kill and tear up prey. Good teeth are essential for your cat's health. Cats often suffer from dental problems. In addition to dental defects, dental plaque and tartar are also quite common. This can cause…