Top 5 Cat Cafes in the United States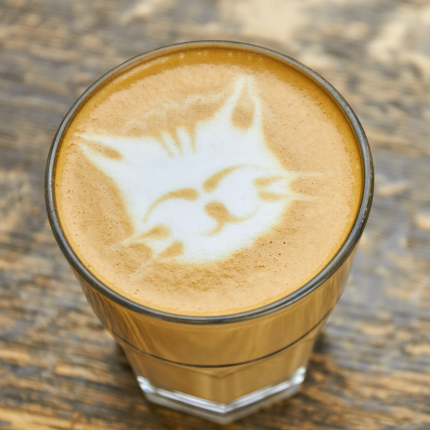 A cat cafe is basically a cafe, restaurant, or dining place where there are cats present. Essentially, you can order coffee, chat with a friend, or work on your laptop while your pet wanders around, plays or naps in the cafe.
If you are looking for the best cat cafes in the country, here are some notable places to visit with your fur baby.

---
---
Crumbs & Whiskers in Los Angeles, California
Located on Melrose Avenue in LA, Crumbs & Whiskers is a by-appointment-only cafe where you can choose to stay for 15 minutes or 70 minutes. It is one of the most popular cat cafes in the country because it is common to see celebrities with their cats in there, such as Jennifer Garner and Drew Barrymore.
Give Purrs a Chance in Berkley Springs, West Virginia
Give Purrs a Chance is a non-profit cat adoption center and cat cafe operating since May 2017. At present, the center has adopted out about 500 cats into homes. Featuring Victorian architecture, this two-story cafe is known to be the largest cat cafe in the US.
Eat, Purr, Love Cat Cafe in Columbus, Ohio
Eat, Purr, Love is located in Central Ohio, offering delicious coffee and baked goods while you sit back and relax with a book or board game. While reservations are recommended, the cafe also accepts walk-in customers with their fur babies.

---
---
La Gattara Cat Café and Boutique in Phoenix, Arizona
This relaxing café gives you a chance to play cards or board games, read books, or go to one of their many events such as cat yoga. La Gattara is a non-profit organization with adoptable kitties that took their inspiration from the original cat café in Tokyo.
Pounce Cat Cafe + Wine Bar in Charleston, South Carolina
Cat cafes don't serve coffees only. At Pounce Cat Cafe + Wine Bar, you can enjoy the soothing effect of a glass of wine, especially if paired with cat cuddles! Since the place serves wines, only customers 12 years old and above are allowed.
So, the next time you're traveling across the country with your cat, you know which cat cafe to visit.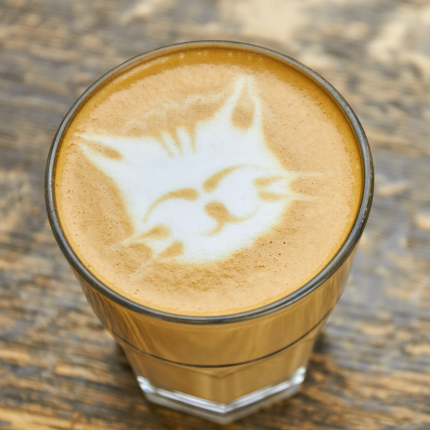 Featured Articles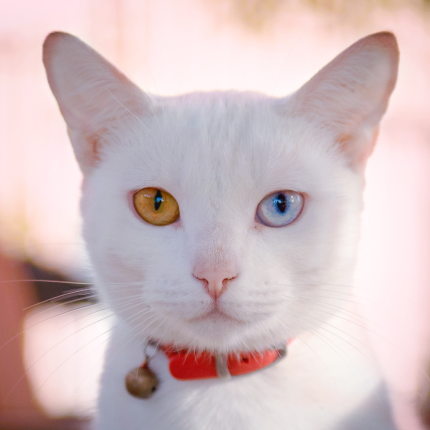 The Odd-Eyed Cat (AKA Heterochromia)
Cats are already beautiful and fascinating creatures, but people are bound to take notice when they have something as captivating as two different colored eyes. Odd-eyed cats always have one blue eye paired with either a green, yellow, or brown eye. This form of heterochromia occurs in other animals, including…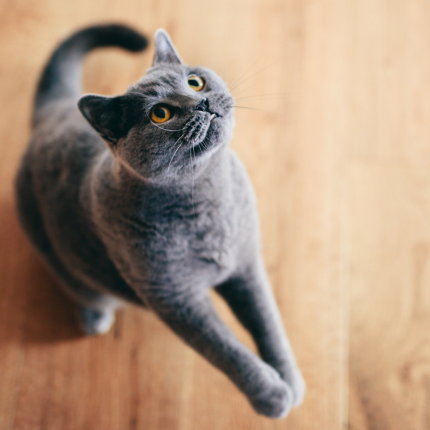 Greebles and Cats: The Origin and the Meaning
You may have seen an internet sensation concerning cats labeled "greebles." Feel out of the loop? We're here to help you. In 2019, Reddit user /user/literallyatree commented on a Reddit post about a cat that looks like it's trying to slap a ghost. This user commented: "My family calls things…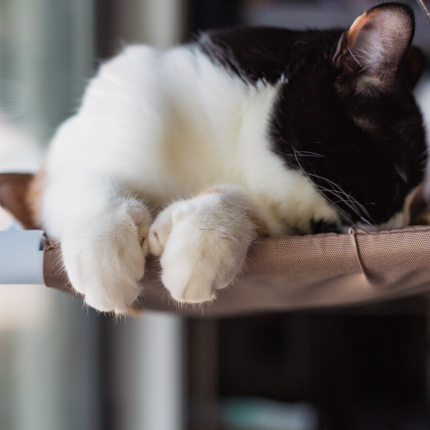 Polydactyl Cats: Just More Beans to Love
Polydactyl cats have become extremely popular in recent times. As a result, more and more people are interested in learning more about this six-toed cat and want to get one of their own. If you are a cat lover intrigued by polydactyl cats, you have come to the right place….