The Courageous Tale of the Ship Cat Simon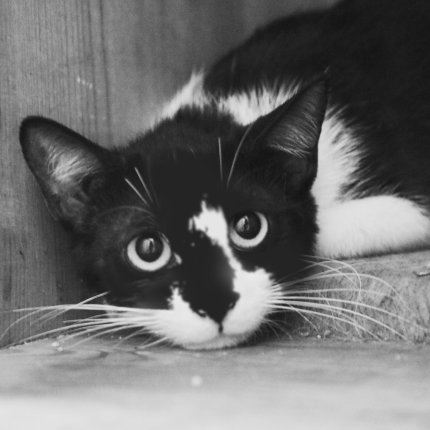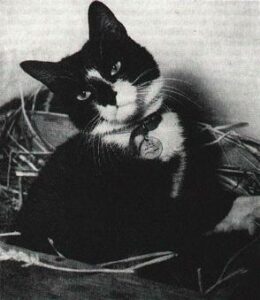 Aboard the esteemed Royal Navy sloop-of-war, HMS Amethyst, a remarkable feline named Simon, etched his name into the annals of history. Simon, a ship's cat, embarked on a journey that would test his resilience, showcase his bravery, and touch the hearts of all who crossed his path.
Born in the bustling dockyards of Hong Kong in 1947, Simon's early days were marked by hardship. Then, in March 1948, that fate intervened, as a compassionate 17-year-old Ordinary seaman named George Hickinbottom stumbled upon the undernourished and ailing cat. Recognizing the cat's desperate need for care, Hickinbottom smuggled him aboard the HMS Amethyst, forever altering the course of their destinies.
A Charismatic Mascot: Simon's Rise to Prominence
Quickly endearing himself to the crew and officers, Simon showcased his exceptional rat-catching skills and mischievous charm. His reputation as a cheeky feline grew as he left grisly gifts of dead rats in sailors' beds and even took up residence in the captain's cap. As a result, the crew began to view Simon as their lucky mascot, a source of joy and morale in their naval journey.
As the torch of command was passed from one captain to another, Simon's presence remained constant, becoming a steadfast companion to Lieutenant Commander Bernard Skinner. Little did they know that their next mission up the Yangtze River would take a turn. The Amethyst Incident unfolded when Chinese PLA artillery opened fire on the frigate, tearing through the captain's cabin and gravely injuring both Skinner and Simon.
In a testament to his resilience, Simon crawled onto the deck and was rushed to the ship's medical bay; the brave feline underwent treatment for his burns and had four pieces of shrapnel carefully removed. Against all odds, Simon defied the bleak prognosis and made a remarkable recovery.
With the ship anchored in the river, rats had overrun the vessel. Here, Simon's true valor shone as he took on the task of eliminating the infestation and boosting the sailors' morale. Simon became an icon of resilience and determination, inspiring all who witnessed his unwavering spirit.
From Hero to Legend
News of Simon's heroic acts spread like wildfire, capturing the attention and admiration of the world. In recognition of his extraordinary service, Simon was awarded the prestigious Dickin Medal by the PDSA, becoming the only cat to receive this distinguished honor. His courage was further acknowledged with the Blue Cross Medal, the Amethyst campaign medal, and the fanciful rank of 'Able Seacat.' Even letters poured in from adoring fans, necessitating the appointment of a dedicated "cat officer" to handle Simon's correspondence.
Every port that welcomed the HMS Amethyst became a stage for Simon's hero's welcome. From the public's adoration to official ceremonies, Simon's presence elevated the spirits of all who encountered him. Finally returning to Plymouth in November, the ship and its beloved feline were greeted with a special celebration.
A Final Farewell: Mourning the Loss of an Icon
However, Simon's journey took an unexpected turn when he faced the quarantine regulations upon entering the UK. Tragically, he contracted a virus that proved too formidable to overcome, and on November 28, 1949, Simon passed away from complications caused by his war wounds. Hundreds of mourners, including the entire crew of HMS Amethyst, bid farewell to their brave comrade at the PDSA Ilford Animal Cemetery.
Today, as we reflect on the extraordinary journey of Simon, the ship's cat, we honor his memory and celebrate the enduring legacy of this fearless feline who touched the hearts of sailors and admirers around the globe.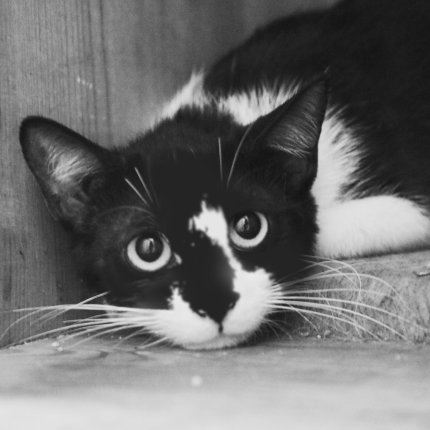 Featured Articles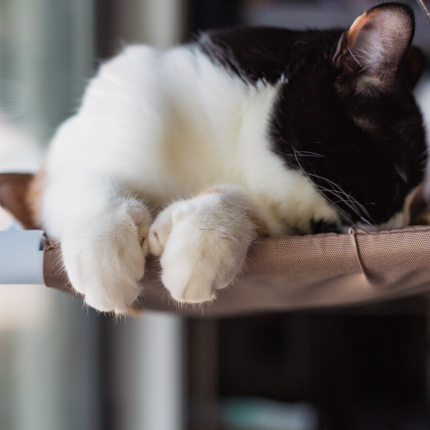 Polydactyl Cats: Just More Beans to Love
Polydactyl cats have become extremely popular in recent times. As a result, more and more people are interested in learning more about this six-toed cat and want to get one of their own. If you are a cat lover intrigued by polydactyl cats, you have come to the right place….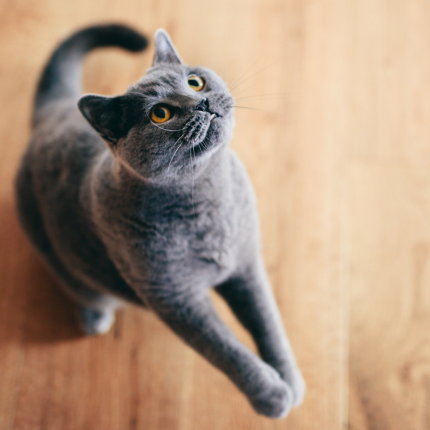 Greebles and Cats: The Origin and the Meaning
You may have seen an internet sensation concerning cats labeled "greebles." Feel out of the loop? We're here to help you. In 2019, Reddit user /user/literallyatree commented on a Reddit post about a cat that looks like it's trying to slap a ghost. This user commented: "My family calls things…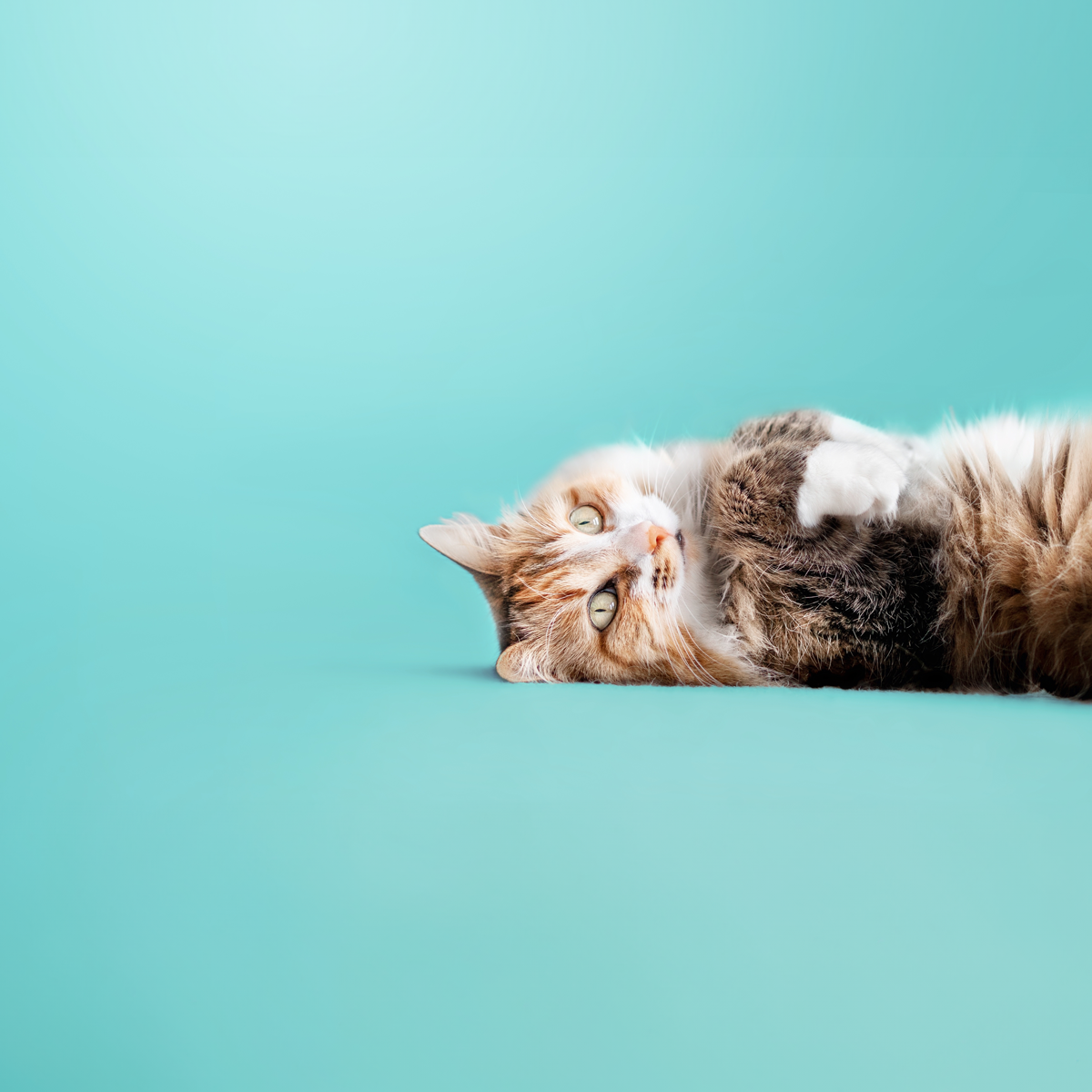 Why Do Cats Roll Over Into Their Backs But Not Let You Touch Their Bellies?
It's common knowledge dogs love to have their tummies rubbed when they freely lay down before you and roll onto their backs. But, if you're also familiar with cats, you know that when they roll onto their backs with their bellies exposed, rubbing the belly will most likely result in…