How Did Cats Become Domestic?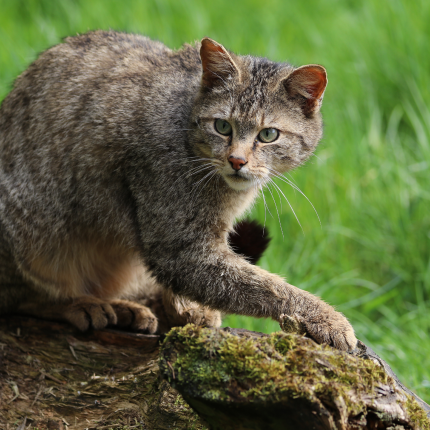 How Did Cats Become Domestic?
Almost all animals that humans care for as pets nowadays—dogs, birds, and cats—were once wild species that wouldn't even dare to go near humans. However, thousands of years of evolution have proved that humans and animals can not only coexist but even share special bonds that last a lifetime.
The Felis Catus species, the modern-day domestic cats, has been traced by scientific research to have come from Felis silvestris, a species of wildcats still residing in Africa, southern Asia, and Europe up to this day. The research also revealed that cats might have been domesticated some 12,000 years ago in the Near East.

---
---
Agriculture Brought Humans and Cats Together
For thousands of years, humans and felines simply coexisted as there was no real need for interaction between the two species. All this changed when humans started settling in agricultural communities in the Fertile Crescent of the Near East. Humans grew and stored grains as food, but this, in turn, brought lots of mice into the communities.
This appeased the cats as mice were an easy-to-hunt food source for them hence commencing a beneficial relationship between felines and humans. Humans started keeping cats to control mice infestation in the farms and storage houses while cats enjoyed the unlimited source of prey they got.

---
---
Cats Choose Humans, Not the Other Way Around
House cats who have arisen from wildcats are not "domesticated" the way dogs, and other animals were. Genetic analysis shows that the DNA of modern-day domestic cats, including their form and behavior, is nearly identical to that of wildcats.
Simply put, pet cats remain perfectly capable of surviving in the wild, and some even revert to a feral existence as it is in their nature after all. But even when cats are good on their own, years of living alongside humans have made them consider humans as trustworthy companions. Hence, they choose to stay as pets.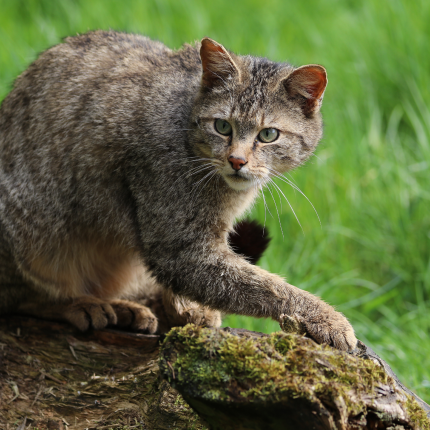 Featured Articles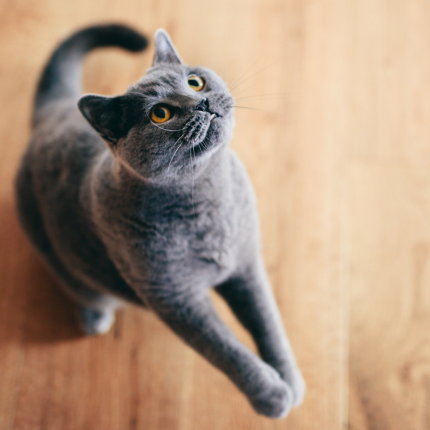 Greebles and Cats: The Origin and the Meaning
You may have seen an internet sensation concerning cats labeled "greebles." Feel out of the loop? We're here to help you. In 2019, Reddit user /user/literallyatree commented on a Reddit post about a cat that looks like it's trying to slap a ghost. This user commented: "My family calls things…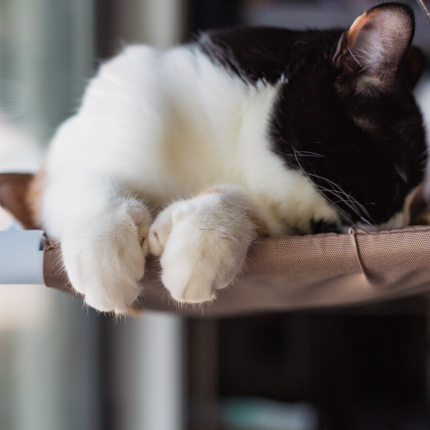 Polydactyl Cats: Just More Beans to Love
Polydactyl cats have become extremely popular in recent times. As a result, more and more people are interested in learning more about this six-toed cat and want to get one of their own. If you are a cat lover intrigued by polydactyl cats, you have come to the right place….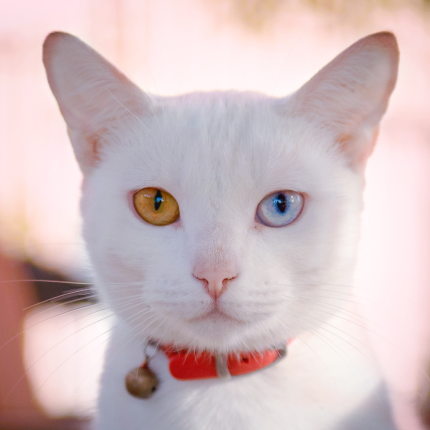 The Odd-Eyed Cat (AKA Heterochromia)
Cats are already beautiful and fascinating creatures, but people are bound to take notice when they have something as captivating as two different colored eyes. Odd-eyed cats always have one blue eye paired with either a green, yellow, or brown eye. This form of heterochromia occurs in other animals, including…