Adventure Cats! Best Instagram Accounts with the Most Adventurous Kitties to Follow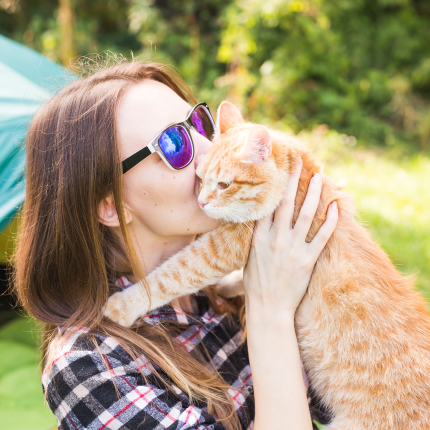 Eat, sleep, play, repeat—these aren't the only things these felines do daily. While some cats are content with lounging around all day and getting snuggles from their humans, these kitties prefer to live life on the edge.
Check out these Instagram-famous felines and follow their exciting adventures:

---
---
Mia the Adventure Bengal Cat (@outdoorbengal)
Mia is a Bengal as her title suggests — like many Bengals, she loves the outdoors and adventure. Along with her cat dad Albert, Mia loves to venture snow and surf alike, be sure to give them a follow!
Bodhi the Adventure Cat (@bodhi_theadventurecat)
Bodhi is a Maine Coon who can do anything from kayaking, swimming, and paddleboarding. Bodhi's fur parents love to take pictures of his adventures and he loves posing for the gram too.
Gary the Cat (@greatgramsofgary)
Watch as Gary the Cat and his four other furry siblings go on adventures together on mountains, lakes, and many more. Gary adorably poses for the camera on his adventures and his human just loves snapping photos of him.
Reinhardt the Siberian Cat (@siberian_reinhardt)
This adorable little Siberian kitty is a part-time cat and part-time adventurer based in Vancouver, CA. He loves to explore the snowy peaks, lush forests, and clear lakes along with his human and two cat siblings.

---
---
Teddy the Grumpy Cat Explorer (@theoretically.teddy)
Teddy is ready for an adventure any time! Just don't expect him to always be in the best mood though, "terrible three" is real even for cats. Follow Teddy as he goes camping and hiking through diverse trails.
Gibson the Cat Explorer (@thegibsonchronicles)
Gibson loves to sleep all day in his warm cozy home—he's still a cat after all! But when adventure calls, he just can't refuse but go and explore the outdoors with his fur parents and human sibling.
Hamish Van Schneider: Adventure Cat (@hamishadventurecat.aus_)
There's nothing Hamish loves more than exploring the outdoors and posing for his 11,000 followers on Instagram. But Hamish would never say no to snuggles! He loves them just as much as he loves adventure.
Go give these precious yet daring kitties a follow on Instagram and they'll take you with them on their next big adventure!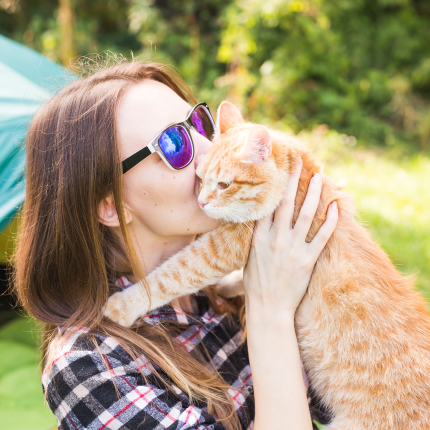 Featured Articles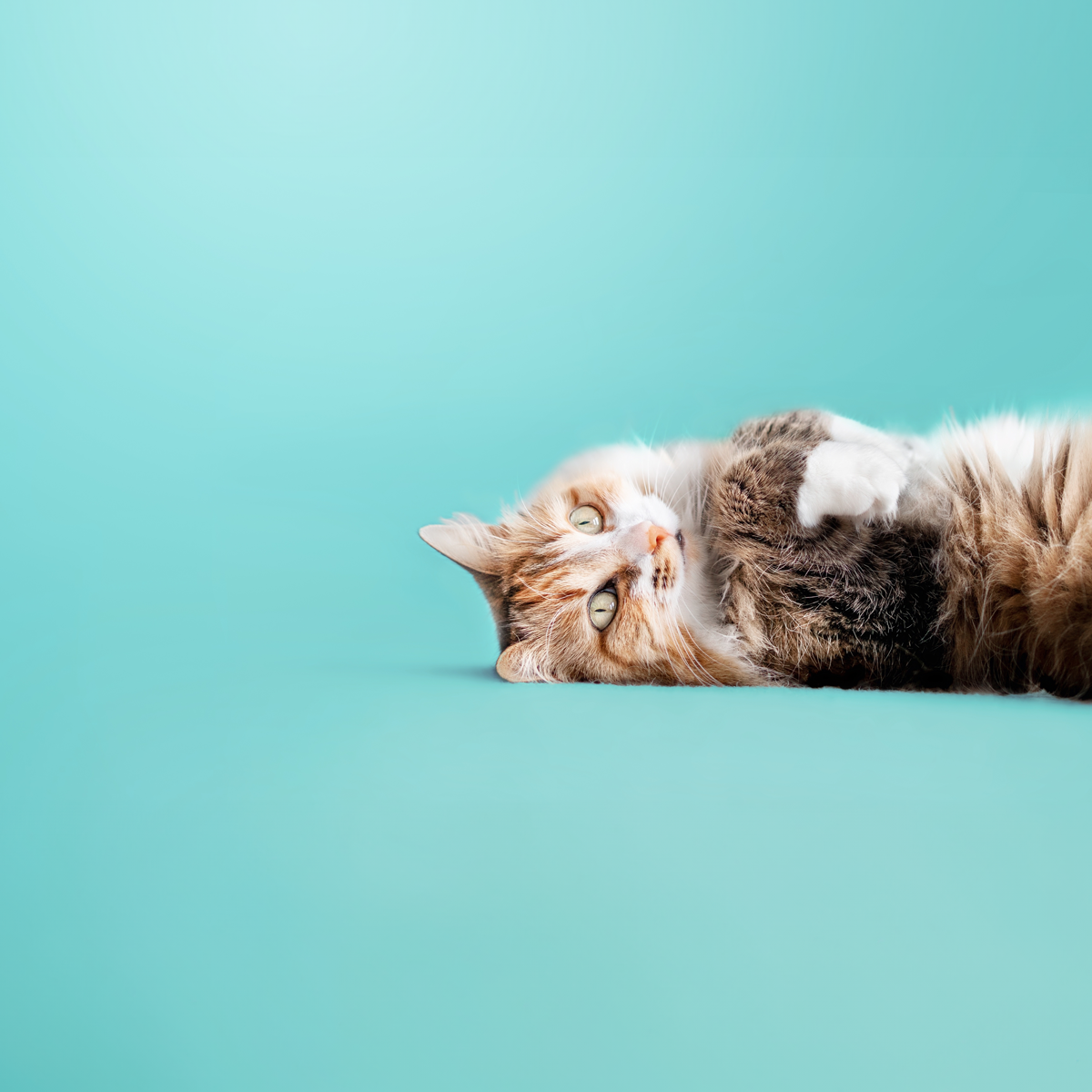 Why Do Cats Roll Over Into Their Backs But Not Let You Touch Their Bellies?
It's common knowledge dogs love to have their tummies rubbed when they freely lay down before you and roll onto their backs. But, if you're also familiar with cats, you know that when they roll onto their backs with their bellies exposed, rubbing the belly will most likely result in…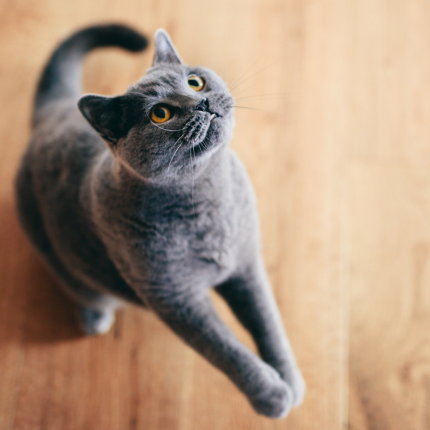 Greebles and Cats: The Origin and the Meaning
You may have seen an internet sensation concerning cats labeled "greebles." Feel out of the loop? We're here to help you. In 2019, Reddit user /user/literallyatree commented on a Reddit post about a cat that looks like it's trying to slap a ghost. This user commented: "My family calls things…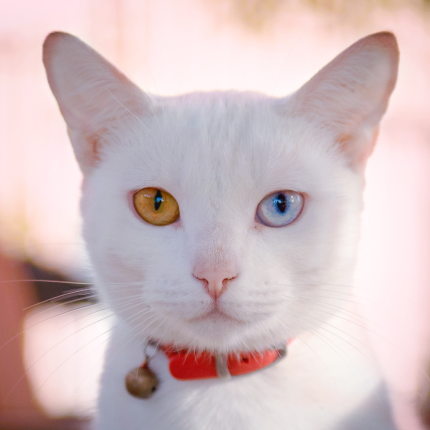 The Odd-Eyed Cat (AKA Heterochromia)
Cats are already beautiful and fascinating creatures, but people are bound to take notice when they have something as captivating as two different colored eyes. Odd-eyed cats always have one blue eye paired with either a green, yellow, or brown eye. This form of heterochromia occurs in other animals, including…